Pamela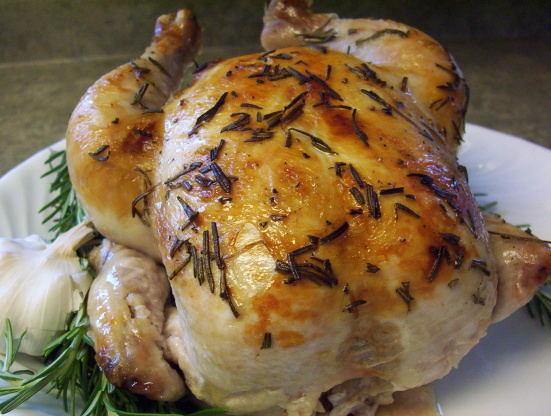 This is a recipe my SIL showed me how to prepare. I've modified it a little for my tastes.

The taste was delicious and light. Only thing I did that wasn't mentioned, was I rubbed all herbs/spices under the skin as well. Served with mashed potatoes and Kentucky Wonder green beans for a lovely Sunday evening meal. Thanks Annie H!
Cut a clove of garlic in half and rub chicken all over, inside and out with both halves.
Rub chicken with butter, then rosemary, salt, and pepper.
Place the remaining 2 cloves of garlic and the onion in the cavity of the chicken.
Bake, covered, at 350°F for 1 hour.
Remove foil for the last 10 mins of baking to brown skin.