CoffeeB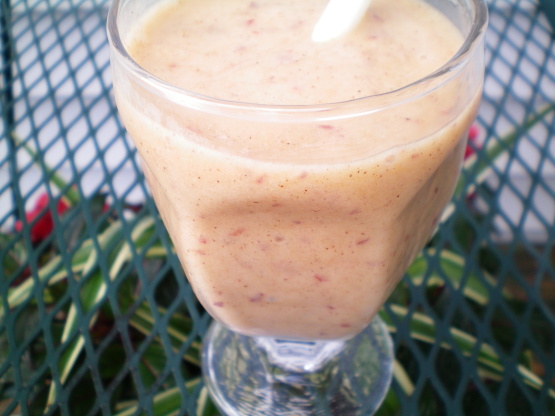 From the Splenda website.

Made half the recipe as posted for my evening snack to get my fruit servings in for the day. This was lo-fat, sweet, and refreshing in these dog days of summer. Great combination of flavors! Thanks for posting Engrossed. Made fpr Choose Your Event Party to celebrate National Peach Month.
Combine all ingredients in a blender in the order listed; process mixture until smooth, stopping to scrape down sides.