jenne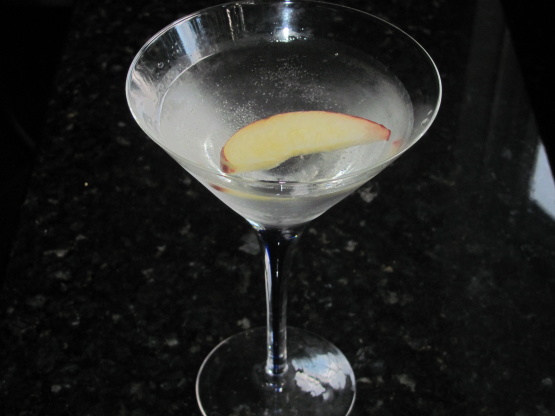 I got this recipe from a booklet of various martini cocktails. It's rather tasty, and a much more palatable cocktail than some of the stronger martinis I've tried. Even when I don't have peaches on hand to use for garnishing, it's still a great cocktail.

I made this but changed it up a bit. I started with a splash of gin, then added 2 oz of orange flavored vodka and 1 oz of peach schnaps. Lovely! Garnished with a mandarin orange this is a beautiful drink. Definitely only need one before dinner though...
2 1⁄2 ounces vodka

1

ounce peach schnapps

1

slice fresh peach, for garnish
Please vodka and schnapps in a cocktail shaker with several ice cubes. Shake well.
Strain into a cocktail glass.
Serve with a slice of fresh peach for garnish.