Rita1652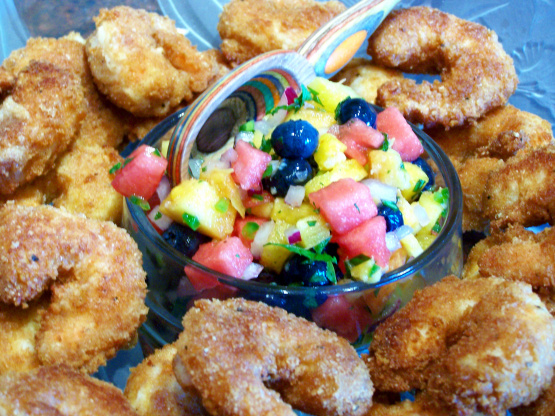 This innovative dish uses seasonally fresh fruit, to make this cuisine Asian/Southwestern Fruit Salsa as the foundation. Topped with Crispy Fried Shrimp made with an ingenious mix of ingredients. Any of the seasonal fruits can be substituted for mango, papaya, kiwi, or peaches except for the blueberries which is an ingredients for RSC.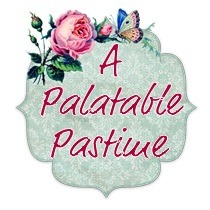 Excellent all around! The batter in this is quite nice, with a thin crispness that stuck to the shrimp all the way. The coating had a hint of tropical nuttiness which for some reason reminded me of a hint of coconut. The salsa was really good, and complemented the shrimp beautifully. I did use whole wheat grahams, as many commercial varieties really are not. I am going to try this with home made grahams next time when I am less busy. Hard to imagine anything being able to elevate this recipe further, but I think it would. Good luck in the contest, and kudos on your very creative idea! ~Sue
Spicy Fruit Salsa: Mix all ingredients together and chill for 1-6 hours.
Shrimp: Place cleaned shrimp on paper towels to dry.
Flour shrimp to coat shaking off excess, set aside.
To the remaining flour add the graham crumbs, set aside.
Place the egg whites in a bowl whisk lightly add peanut butter, sesame oil and ginger whisk to combine.
Dip into egg white mixture then coat with the graham crumbs and set aside.
Heat 1 inch peanut oil or vegetable oil till hot over medium high heat in a large frying pan. When oil is hot add half the shrimp fry for 1 minute flip and fry 1 more minute. Remove to a paper towel to drain.
Repeat with rest of shrimp.
Plate the shrimp with the bowl of chilled salsa.
This would be fun to enjoy wrapped in romaine lettuce or with rice.