Dorel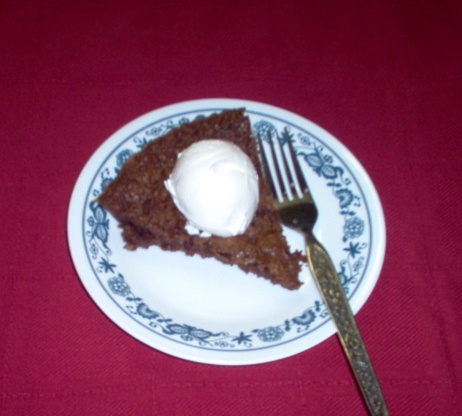 This fast easy-to-make desert is the perfect cooking project for kids. Please don't expect a pie crust, as this "pie" does not have a crust but is simply a delicious desert perfect for a family dinner. Original recipe printed in Bon Appetit (June, 1982).
Preheat oven to 350-degrees F.
Grease 8-inch pie pan.
Combine sugar and butter and mix well in a large bowl.
Add eggs, then flour, cocoa and vanilla, stirring well after each addition.
Stir in pecans.
Pour mixture into pie pan.
Bake for 20-25 minutes or until set.
Cool and garnish with whipped cream and chocolate, if desired.