Ms B.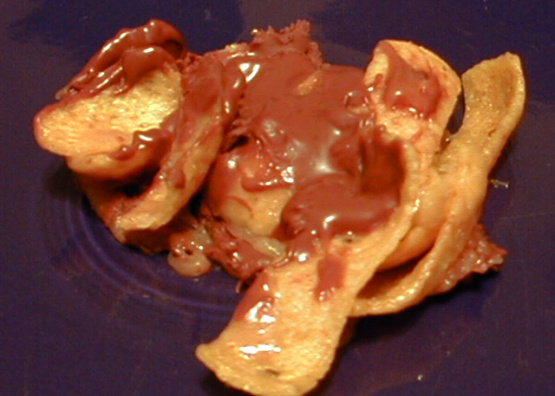 Sweet and salty combined!

These tasted great!!! I had trouble getting the pb mixture to spread evenly so I just mixed everthing together in the pan and flattened it back out; threw on the chocolate and popped it under the broiler for 2 minutes. Turned out great!! This recipe is a keeper.
In a greased 10x15 pan, place the corn chips.
In a saucepan, bring the sugar and corn syrup to a boil over medium heat.
Remove from heat and stir in the peanut butter until smooth.
Pour this over the chips and smooth it out level.
Place the chocolate bars in a single layer over the hot mixture and wait a few minutes until the heat melts them and then smooth the chocolate out to form a thin layer.
Allow to cool and then break into pieces.