Funghi marinati (marinated oyster mushrooms)
Jostlori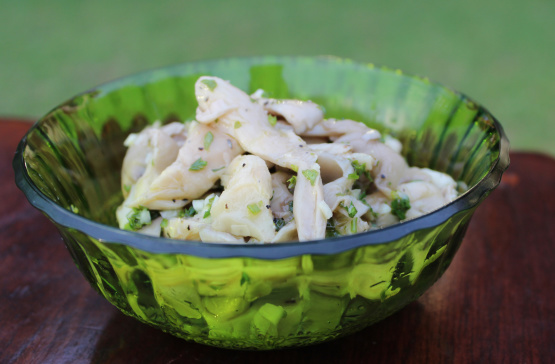 An Italian "antipasto" (starter). Goes well with crusty, dark bread. Use olive oil sparingly. The oyster mushrooms can be replaced with shii take mushrooms, or any other firm mushroom that doesn't absorb too much fluid. This dish needs to be made at least two hours before serving, but a day is even better.
150

g oyster mushrooms

100

ml white balsamic vinegar

15

g chopped parsley

1

clove garlic, minced
Slice the mushrooms.
Mix the vinegar with 300 ml of water and bring to the boil.
Add the mushrooms and cook for 2-3 minutes.
Drain and mix with the parsley and garlic.
Allow to marinade for at least two hours.
Add salt, pepper and olive oil to taste.