Full of Flavor Chicken and Rice Casserole
kindcook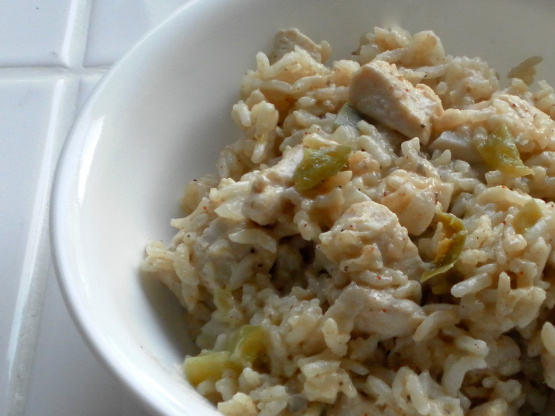 My favorite chicken and rice casserole by far. I always make two batches at once, cooking in separate baking dishes. (The reason being the one time I doubled the recipe and baked it all in a larger dish, it did not come out). If you really like bell peppers (like me) feel free to double the amount. Adapted from a TOH recipe.

Didn't like the flavor of this dish at all. The chili powder tasted out of place.
In a large skillet heat butter.
Add chicken, onion, and green pepper; cook and stir until the chicken is cooked through.
In a 1-1/2 qt baking dish mix mushroom soup, water, and spices.
Add rice and chicken veggie mixture and stir.
Cover and bake at 375 F for 55 minutes. Stir well before serving.