Full of Beans and Loving It!
Bergy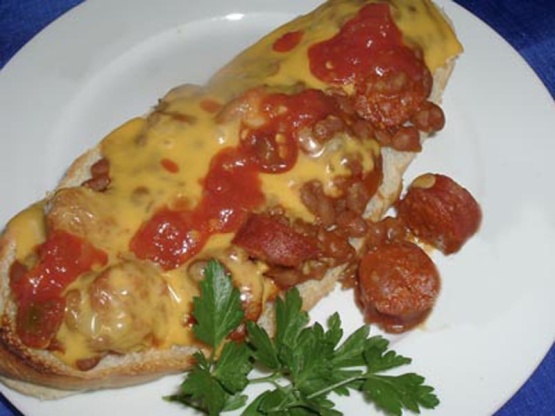 This is another quick throw together, close to junk food dinner. When you are busy nutrition sometimes flies out the window and comfort food climbs in. Make it spicy or don't add any hot sauce, use fresh garlic & onions or follow the recipe - your choice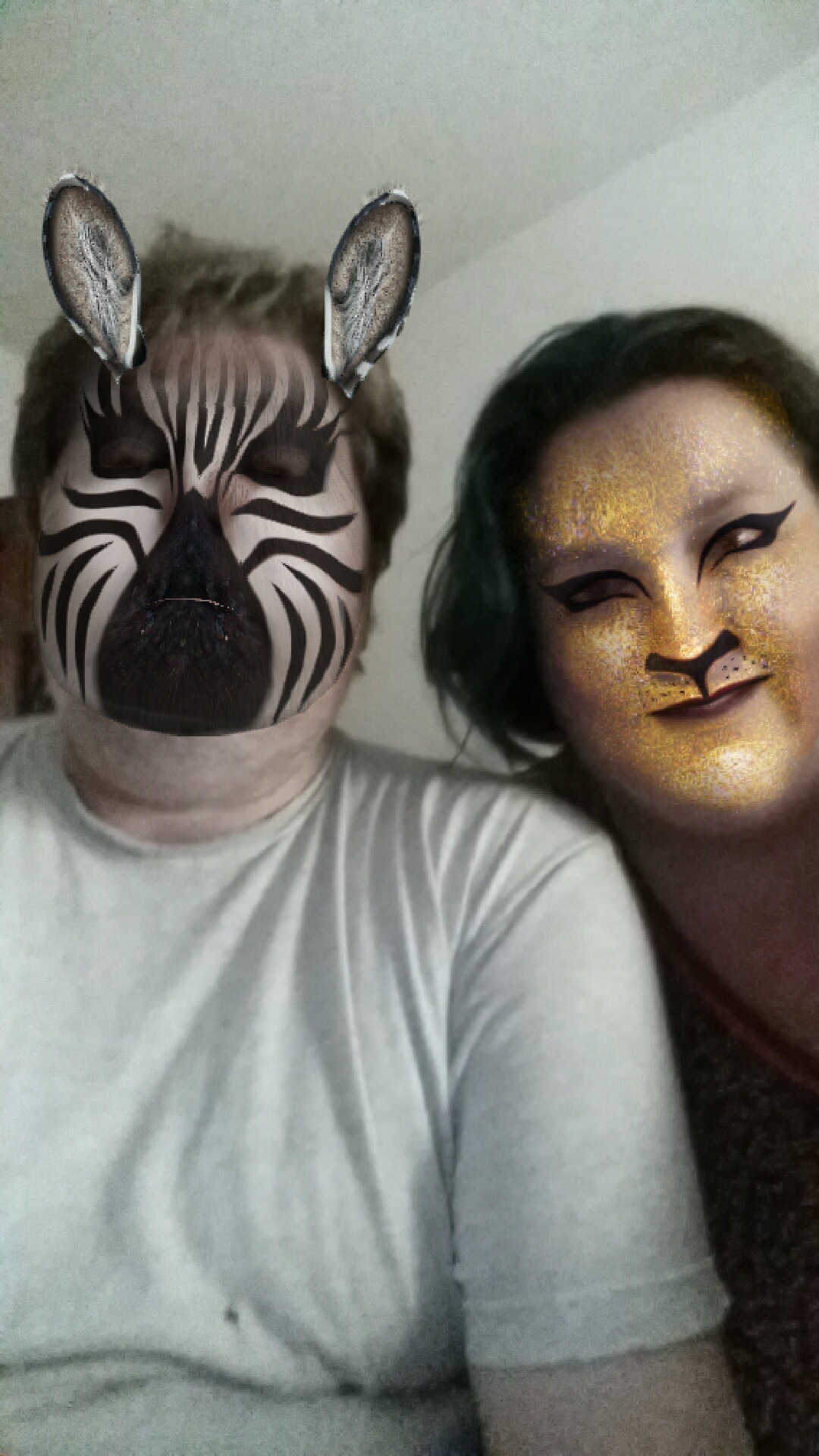 I made this for the Cook-A-thon for Bergy. This recipe was OH so very good. I loved it, I did cut a lot back on the HOT stuff but I will add a little more next time. I have to careful when it comes to hot stuff. I don't want it to come out too horibly hot!! This is a definate keeper. KUDOS!!!!
1

(14 ounce) can pork & beans

10

ounces hot smoked spicy sausage, cut in bite size pieces

3

tablespoons dried garlic flakes or 3 fresh garlic cloves, thinly sliced

2

tablespoons dried onion flakes or 1 small onion, finely chopped

3

tablespoons hot sauce (I use Denzils, Peaches n' Scream) (optional)

4

slices processed cheese or 4 slices your choice cheese

4

tablespoons salsa (optional)

1

large bun, cut in half (Submerine, Italian)
Mix all the ingredients except the cheese and the bun in a saucepan.
Heat til bubbling, pour over the two halves of the sub bun.
Put cheese on top, place 2 tbsp of salsa down the middle of each sub.
Place under the broiler until the cheese melts.
Serve with a green salad.