Debbwl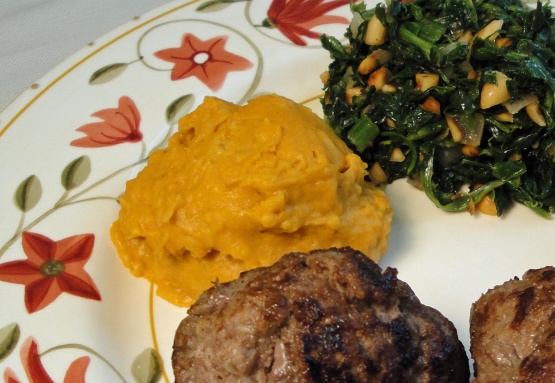 Also spelled foofoo or foufou, fufu in its many variations is a staple in western and central Africa. Traditionally, it would be made by pounding - pounding, not mashing - the boiled tubers or plantains. This version offers a modern shortcut using the food processor. Use whatever proportions of starch suit your taste. Half yam (not sweet potato) and half green plantain might be a good starting point. Serve with soup, stew, or cooked vegetables. (Adapted from Bethelgroups Ltd.)
3

lbs yams (or malanga or cocoyam or green plantains)
Peel the yam and malanga. Remove the peel from the plantains.
Cut into large (2-3 inch) chunks.
In a large pot, boil in water until soft, about half an hour.
Drain.
Mash slightly.
Place in the food processor with the butter, salt and pepper. Blend to a smooth, very thick paste. (If the paste is too thin to hold its shape, stir in a very small amount of dried potato flakes.).
Roll into golf-ball sized pieces.