mianbao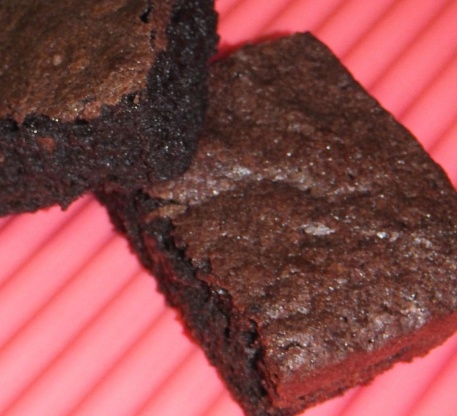 These are just amazing, you may find it hard to quit eating them!

When ever I use oranges for anything I always peel the zest and dry it..So, for this recipe I added 1 tsp water to my dried zest and 1/8 tsp orange extract..Let it sit for 5 minutes..And made the brownies..I loved these chewy little squares my DH liked the orange flavor,but thought they were a little to chocolately..He's Mad of course..One can never have too much chocolate..I highly recommend this recipe....You might want to double the recipe as they dissappear too quickly...
Preheat oven to 325.
Mix together oil and sugar.
Add eggs, vanilla, zest, and juice.
Mix well.
Sift together dry ingredients.
Add to wet mixture, stirring gently until just combined.
Pour into greased 8x8 baking pan.
Bake 20-23 minutes until done.
Allow to sit at room temperature at least 30 minutes before cutting.
NOTE:I made these again, and for some reason, they were not done until about 26 minutes-test them with a butterknife at 23 minutes, if it is still liquidy, bake for a little longer, when done, the knife won't come completely clean, but the brownies should NOT be liquidy.
Let me know how long it took you to bake them.