Annacia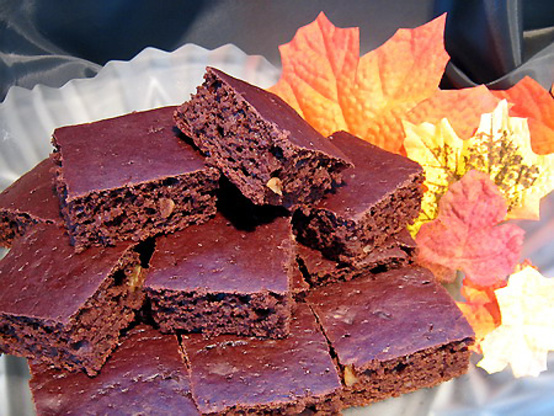 Recently adopted this abandoned recipe and began making some small modifications. Despite being nearly fat free, this recipe yields a moist and fudgy brownie that is sure to cure your chocolate cravings.
Pretty darn good... I'm always trying to find low-cal recipes and this one is pretty good. I only had vanilla yogurt, so I just reduced the amount of extract I added and stuck to the rest of the recipe. I cut it into 16 portions and figure they are 3 points on Weight Watchers. Even my hubby is digging it!
Preheat oven to 350 degrees. Sift together dry ingredients into a large bowl.
Add wet ingredients and mix well.
Pour batter into a 13 x 9 inch baking pan prepped with a light coat of cooking spray.
Bake 28 to 30 minutes. The brownies will still be sticky on top but firm.
Let cool 5 or 10 minutes before cutting.