Alli H.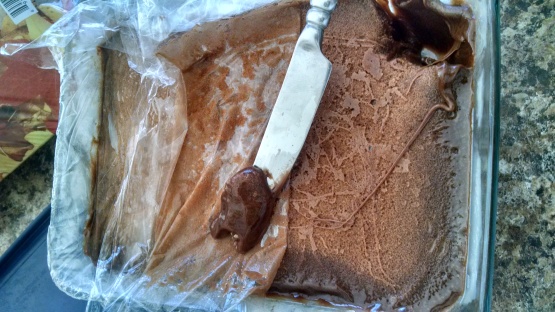 Takes a bit of time, but well worth the trouble. I do not know how long it takes to cook, but I am guessing at 30 minutes
Not good. The fudge I made turned out to be a sticky, goopy mess. It tastes like and has the consistency of corn syrup. This is after I froze the fudge for several hours. Very disappointed. To be fair, the corn syrup I used was quite old. Still disappointing though.
Combine sugar, syrup, and cocoa in a large heavy pan.
Stir until WELL mixed.
Add milk and stir over low heat until SMOOTH (DO NOT STIR AGAIN).
Cook slowly to a softball stage (238°) on a candy thermometer.
Remove from heat.
Stir in butter and vanilla.
Set pan in cold water until mixture thickens.
Remove from cold water; add marshmallows and beat until fudge changes color.
Most of the marshmallows will melt down, but not all.
Turn onto a buttered platter.
May add nuts if you wish.