Parsley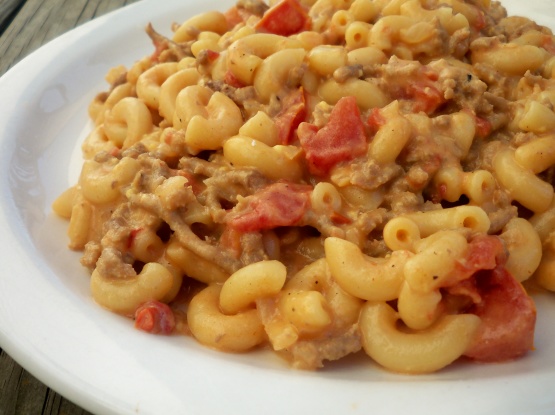 Comfort food in easy steps. Delicious and a favorite for a winter's night or on the grill in summer.
1

(8 ounce) bagof elbo roni pasta, boiled and drained

1

lb good quality ground beef

1

large onion, chopped

1

(8 ounce) jar Cheese Whiz (or smaller)

1

(8 ounce) can diced tomatoes
V8 vegetable juice, to get desired consistency
salt and pepper (optional)
saute beef and onions in large frying pan, drain well.
add cheese whiz and stir to creamy consistency.
add canned tomatoes and V8 juice.
add paprika, salt and pepper.
allow to cook down without a cover.