Fruity Sangria With a Kick
Rita~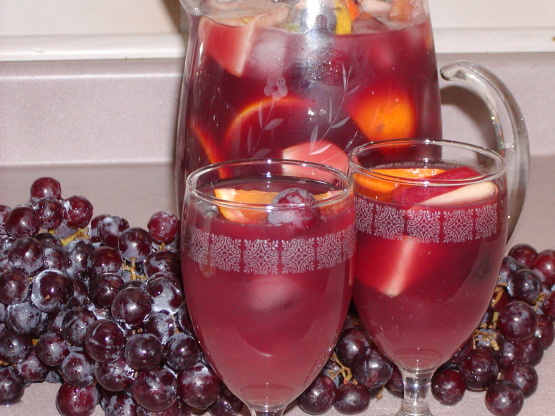 Really easy to drink. Just remember it's not juice. ENJOY!

Very citus-y sangria. You can't ignore all the flavours in this Sangria. Some sangria, all you can taste is wine with a little fruit, but this is a beautiful blend of fruits.
Stir all liquid together in punch bowl.
Add fruit.
Add ice to chill.
Serve!