CoffeeB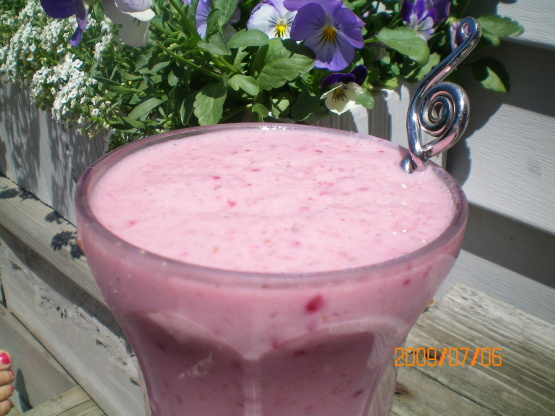 This is based on a breakfast- or lunch-time recipe a co-worker gave me. It calls for a packet of gelatin; at some point, I'll add the exact gelatin measurement. The fruit can be any combination you desire.

I didn't see the water amount listed and so went with the one cup that the pkg. directions give for my 1oz. Knox gelatin envelope. I used a combination of plain yogurt and cottage cheese in the blender along with some fresh watermelon, 1 sliced pear and some frozen blackberries. A wheird combination I know, but it tasted great. The secret here to getting the mousse consistency is refrigerating for at least one hour b/f serving. A light dessert or mid-day snacky. Made as a recipenap for Vegan Swap.
Stir the water and gelatin together and heat for 1 minute until thickened.
Allow to thicken for another 2 minutes.
Add fruit, gelatin mixture, cheeses, and Splenda to blender.
Blend until smooth.
Pour into serving containers and chill until serving time.