Boomette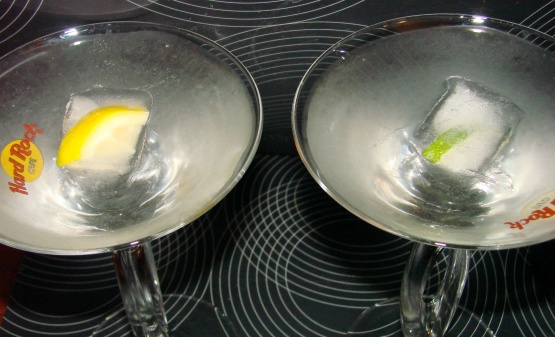 These ice cubes are fun to add to lemonade or other refreshing drinks. You could substitute any type of fruit, depending on what you have on hand. I like these in iced tea or lemonade. Prep time does not include freezing time.
I made it with lemon and limes. I tried it in a cocotini (recipe#228520). It's cute in it. And today I tried it in a glass of sangria. It's even better. Cause the taste of the lemon/lime mix perfectly with the juices and the wine. Thanks Lainey :) I'm going to do it all summer since I always have lemon and lime. Made for Holiday tag game
Cut 3 (1/4-inch thick) slices from 1 lemon.
Quarter each slice.
Make fruity ice cubes by placing the quartered lemon slices in an ice cube tray.
Fill tray with water and freeze until ice cubes form.
Transfer cubes to a pitcher of lemonade or iced tea or serve individually.