diner524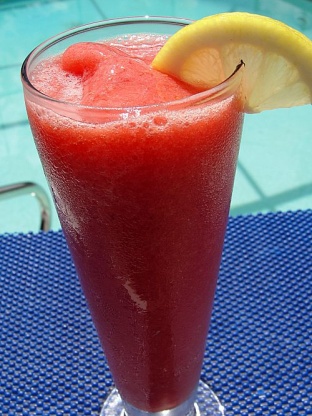 Made this up on a hot summers day. Originally I wanted to use frozen dark sweet cherries but didn't have enough so used frozen mixed berries. I'm sure almost any frozen fruit would be good: strawberries, mangoes, peaches, etc. You can also use your preferred type of lemonade but I like ones that use fresh lemon juice.
1

cup lemonade
3⁄4 cup frozen fruit, your choice

4 -6

ice cubes
Splenda granular (optional) or sugar, to taste if too tart (optional)
Blend all ingredients in a blender.
Pour into a tall glass, pop in a straw and enjoy!