teresas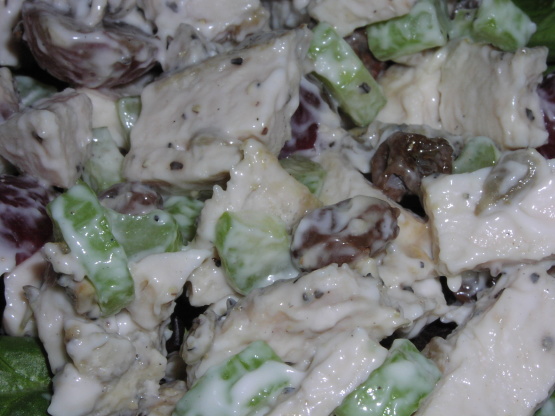 Low fat chicken salad with a hint of sweetness. Weight Watchers friendly. I like to eat it on Weight Watchers 1 point tortillas.
Combine all ingredients in a medium bowl and chill for 1 hour. Eat as is or served on bread or tortillas.
Makes 4 - 1/2 cup servings.