Fruity Baked Spaghetti Squash
I made this for my husband a few nights ago on a whim and he really seemed to like it. The fruit juice gives the squash a richer flavor. Serve it with more produce mixed into the strands for a different flavor (I like pomegranite seeds or green peas).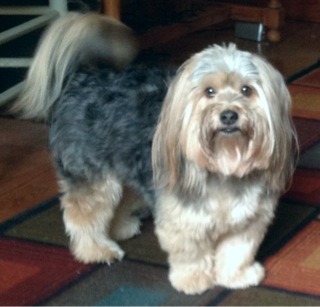 Very good Altari. It's nice to find a different way to fix spaghetti squash. I added a diced apple to the center of my squash, your ingredients and sprinkled sucant over, covered and baked. I only made half the squash this way, the other half I cooked with garlic-herb butter. Scooped out the seeds and stringy pulp, add ingredients, place in baking pan with about 1 cup of water, cover with foil and bake. Your fruity version would be good with a pork dish. I liked it by itself. This recipe really livens up the taste of the spaghetti squash instead of trying to mask it. I had never thought of using fruit with spaghetti squash, you have opened my eyes to a whole new range of possibilities. Thanks for posting this wonderful recipe. — Jan 5, 2006
Preheat oven to 450 degrees.
Cut the squash lengthwise with a sharp knife. If the rind is still very touch, microwave it for a few minutes to soften.
Scoop out the seeds and stringy pulp.
Place squash halves on pieces of aluminum foil.
Divide butter and juices between the two halves and place in the centers.
Wrap the squash so the overlap is at the top (the hollow center).
Place in middle oven rack and bake for at least 45 minutes. If you prefer your squash much more tender, leave in for up to 1 hour and 10 minutes, but check on it frequently.
String the squash by running a fork along the sides. Serve in rind.