Prep 5 mins
Cook 1 hr 5 mins
Another recipe gleaned from the Favorite Brand Name Recipes cookbook 'WHOLE-WHEAT COOKING,' this one includes a number of my favorite fruits!
Directions
In large saucepan, combine water, brown rice, wild rice, onion, parsley, butter, bouillon granules, sugar, thyme & both peppers.
Bring to boil over high heat, then reduce heat to low.
Cover & simmer 45-50 minutes, or until rice is ALMOST tender.
Stir in orange juice, apricots, cranberries & raisins.
Simmer, uncovered, 15 minutes or until rice is tender.
Most Helpful
I agree, this was really good. What I loved most about it, is how easy it is - most of it thrown together in the beginning, so don't be scared off by the list of ingredients, it only takes a few minutes to get this on the stove. I also really loved the thyme, it complimented the fruity flavours beautifully. Thanks Mike, I like this fancy rice! Made for Veg Swap 16 - Nov09

This was really good. I used all White Rice and had to do some cooking adjustments. I soaked all the dried fruit in the Orange Juice for about an hour. Got 2 cups of water boiling with all the remaining ingredients and added 1 cup of rice along with the fruit and Orange Juice. Cooked for 20 minutes and it came out perfect. Lovely presentation and nice blend of flavors. Thanks for sharing!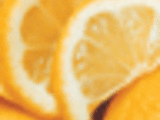 This has both savory and fruity flavors that go together really well. I made a few changes due to what I had on hand (used converted white rice, with chicken stock instead of bouillon) and adjusted the amounts accordingly. I love this one and look forward to making it again! Thanks, Sydney Mike.