Rita1652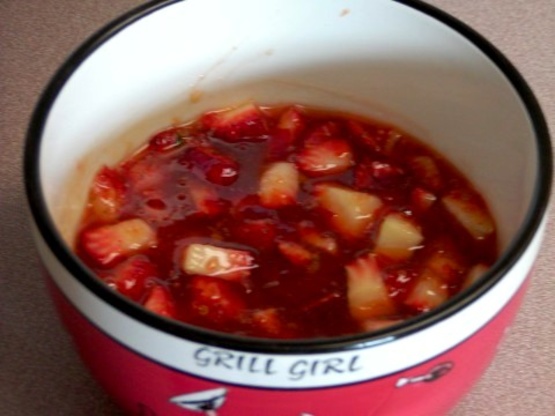 I have made this in summertime with fresh peaches and it is wonderful. I KNOW it will be just as good with the lovely strawberry!
Combine all ingredients.
Chill. Do not add any more hot sauce until it has melded for at least 24 hours Then add more as desired.
Store,covered, in refrigerator.