Fruited Chicken Salad (No Grapes)
Parsley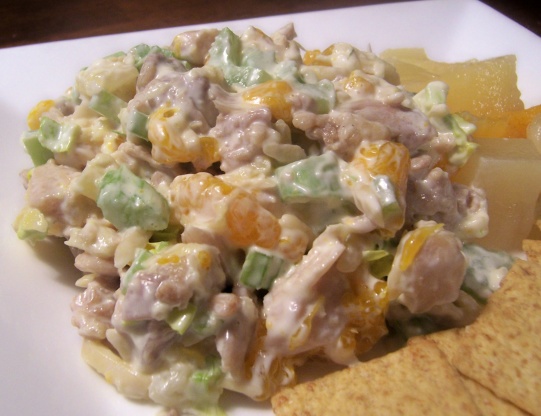 Try this for a light, refreshing lunch treat. Cook time is chilling time.
Combine chicken, celery, oranges, pineapple and almonds. Chill thoroughly.
Blend together mayonnaise, salt and marjoram. Add to chicken mixture.
Toss together lightly to coat all ingredients.
Serve on crisp lettuce leaves or sandwich between slices of raisin bread.