Not a lot of people seem to be using the ol' standard canned fruit cocktail, but here's a tasty sauce that was found in the 1967 cookbook 'so good with FRUIT' from Better Homes and Gardens. Preparation time does not include the time it takes to chill.
Directions
Drain fruit cocktail, reserving syrup.
In saucepan, combine sugar, cornstarch & salt.
Blend in water, then add syrup & juice concentrate.
Cook & stir until mixture thickens & boils.
Add fruit, then chill.
Stir in pecans before serving over ice cream.
Most Helpful
We enjoyed this, as we had it by itself. It made a nice lunch for the 4 of us. I did use the pecans, and had a couple small spoonfuls of walnuts leftover so I added them too. I have changed my rating system, and definately will try again as posted. Made for PRMR tag.

cupboard ingredient ready, this is a wonderful treat over ice cream or even alone. Thanks for sharing.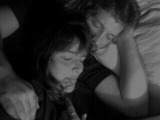 Basic.. yes, a bit 70's... yes. great.. YES, I really enjoyed this simple fruity treat. I photographed it without the pecans (I forgot and left them in the cupboard) I will have to add another photo later with them in. I'm not a huge icecream eater so enjoyed mine over simple pears simmered in syrup and cinnamon.. yes it would be nice over icecream too. Please see my rating system: 4 stars for a recipe that I would not hestiate to make again, easy store cupboard ingredients and great taste. Thanks!