loof751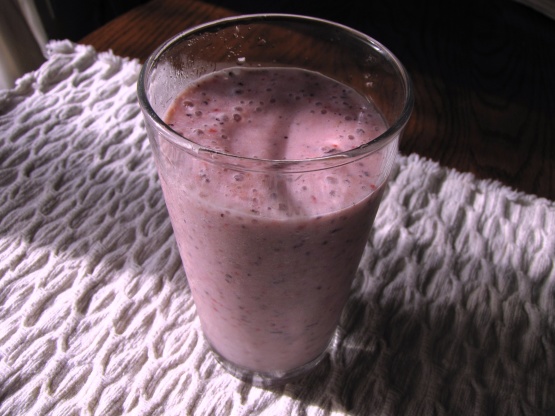 I have Chrones disease and was having trouble eating fresh fruits, so I whipped up this smoothy from ingrediants I had available and enjoyed it so much I thought I'd share it. Hope y'all enjoy!!!!

yummy mix of yummy stuff ;)...i used a chocolate soy yogurt...and liked the results...mr. free-free and i split one as a "leeeetle" dessert after a salad dinner...nice...easy to throw together and good for the summer...want to make for breakie for mr free-free on summer days...'stead of winter oatmeals...:)-thanks for the recipe share...
Add all ingrediants to blender.
Blend for 30 seconds on liquify or blend speed.
Pour into stemmed or fluted glass.
Garnish with mint.
Enjoy!