Fruit Salsa With Cinnamon Chips
loof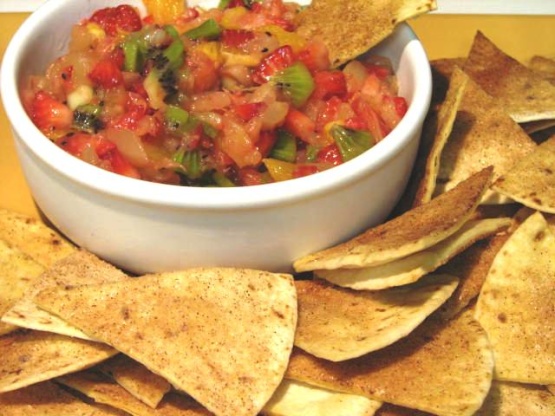 This recipe is different from the other one's posted here. This is addicting!! It's from a Simple and Delicious magazine.
These are so dang good, that you won't be able to leave them alone! We really loved them!
In a small bowl, combine the first six ingredients. Cover; refrigerate until serving.
For chips, brush tortillas with butter; cut each tortilla into eight wedges. Combine sugar and cinnamon sprinkle over tortillas.
Place on ungreased baking sheets. Bake at 350°F for 5-10 minutes or just until crisp. Serve with fruit salsa.