Nif_H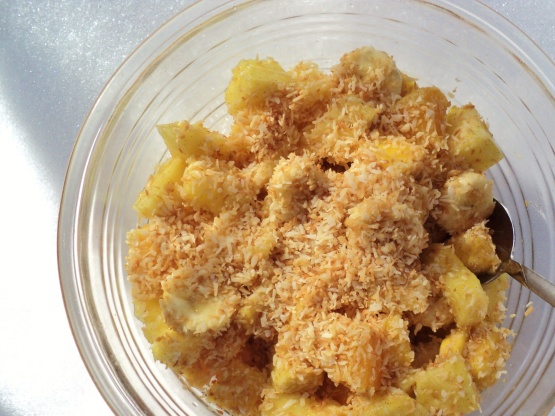 Refreshing West African, Tropical Fruit Salad.

Top Review by Nif_H
I really like the blend of fruit flavours in this salad! I used half the amount of unsweetened coconut and it was more than enough. I will be enjoying this again for sure. Made for Sun and Spice event. Thanks Rita~! :)
Combine salad ingredients in a medium bowl, tossing gently to combine. Cover and chill 1 hour.
Sprinkle with toasted coconut.