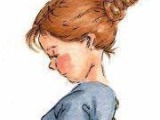 This is like having summer in a jar. A tasty fruit relish for those winter months ahead. Cook time is approximate
Directions
Peel all the fruits.
Cut the tomatoes into pieces, slice fruit 1/4 inch thick, mince onion.
Put all the ingredients into a large kettle.
Bring to a boil and cook, stirring occasionally for about 2 hours, until no watery liquid is left and mixture is thick.
Ladle into sterile jars and seal according to manufacturers directions,.