Fruit & Prosciutto Appetizers
Bergy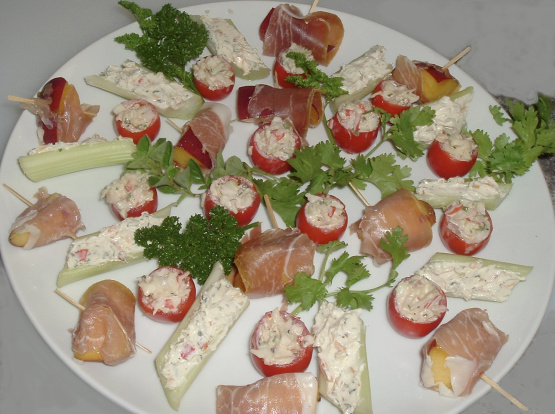 Very refreshing way to start a meal. I wanted to prepare these couple of hours before serving so I used Nectarines - very nice flavor combination. The lemon/lime juice adds flavor to the fruit and also prevents discoloration.
Squeeze the lemon/lime juice on the fruit.
Wrap each fruit piece with a strip of prosciutto.
Arrange on a platter with grape clusters and slices of orange.