DRiENNE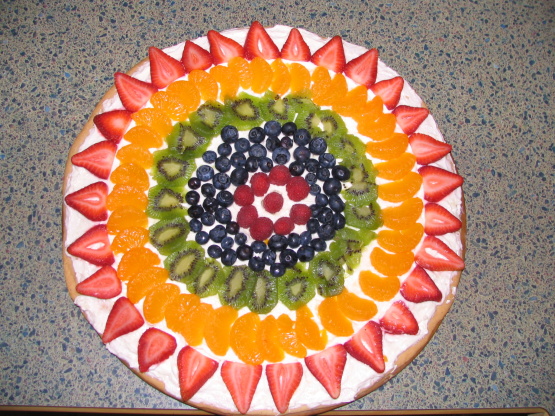 I married into this recipe and it's definitely a favorite! Great presentation, too.
for crust: mix together crust ingredients and pat into a pizza pan.
bake at 300°F for 10-15 minutes, no longer.
cool.
for frosting: mix together frosting ingredients thoroughly.
spread onto cooled crust as the "sauce," leaving a thin unfrosted edge around the pizza.
arrange the fruit atop the frosting as desired.
serve immediataly or refrigerate.