I loved the combination of full ripe fruits and intensive flavors of fresh herbs at first try. This easy to make recipe is the outcome - a summerly small salad. Can be used as a side dish or whenever you feel it is time for an extra fruits 'n' herbs snack. Use full ripe fresh fruits and herbs for best results. Serve with ice tea or some dry white wine.
Directions
Put all ingredients for the dressing in a small bowl. Whisk together with a fork or small whisker until emulgated. Set aside.
Rinse the fruits and tap dry with paper towels.
Cut peach into bite-sized pieces. Cut strawberries in half or bite-sized pieces.
Remove the core from the apple and cut into bite-sized pieces. Put into small bowl, add apple cider vinegar and mix. This avoids brown discoloring of the apple.
Add peach and strawberries to apple. Add dressing and mix gently.
Cut the fresh herb leaves into small strips. Add them to the fruits and mix gently. Add some walnuts as topping and serve immediately.
ENJOY.
NOTE: Herb leaves should be prepared shortly before serving to maintain the full flavor. Basil leaves also tend towards getting brown.
NOTE: We always have fresh basil, peppermint and sage plants in pots on our terrace. So it is very easy to pick up the necessary leaves immediately before use.
Most Helpful
I cannot tell you how delicious this was!! WOW! I didn't expect such an amazing burst of flavours. I added fresh raspberries and blackberries as I had them on hand and this made a terrific lunch with a sandwich. This will become a regular summer dish in our home. Thanks for posting!!
I too substituted mango for the peach--it's too early here for peaches. The walnut oil is a great touch--an excellent salad--thanks, Thorsten!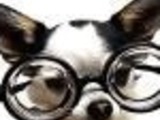 How pretty to look at & tastebud popping to eat! Peaches looked sad at the market so I used mango. For herbs, I went to my garden & had fun - sage, basil, mint - even a little parsely fell into my collection. The dressing takes this from fruit salad to haute cuisine. Thanks!