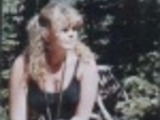 Goes very will with breakfast pizza.
Directions
Alternately thread fruit onto skewers.
For dip, combine yogurt, banana, honey, and cinnamon in a blender and process until smooth.
Reviews
Most Helpful
Simple and tasty... my most favorite combination in a recipe! Soooo easy to put together. Thanks for posting!
Sometimes the best recipes are deceptively simple. I didn't think this would be so great - after all, it's just combining yogurt+honey+cinnamon, but it just works so well as a fruit dip. I originally just intended this for my son so I didn't do the skewer thing, but just diced a variety of fruits into small pieces, and dipped them into this with a fork. No need for a blender, I just used a fork, but I used Trader Joes lowfat yogurt and that is anyway silky and smooth. I like this recipe because I don't always have sour cream, cream cheese etc at home, but I always have plain yogurt. I am sure this recipe will keep my family eating more servings of fruit than we ordinarily would.
Sorry, but I didn't care for this. It just wasn't what I was looking for.