Fruit Kabobs With Coconut Dressing
jonesies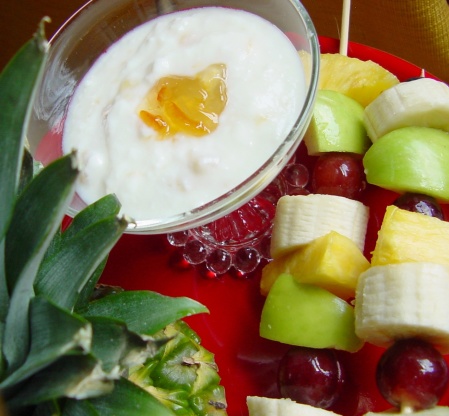 Perfect appetizers or breakfast treats. The creamy marmalade-kissed dressing tastes more complex than it would seem with its three simple ingredients. Taken form Southern Living's Low-Fat, Low-Calorie cookbook.
Combine first three ingredients; cover and chill.
Core apple and pear; cut each into 20 bite-size pieces.
Toss apple and pear with lemon juice.
Thread fruits altenately onto 20 (6-inch) wooden skewers.
Serve kabobs with coconut dressing.