So surprisingly good and satisfies that sweet tooth without oodles of calories. See chocolate-dipped option below.
8 large sugar ice cream cones
6 cups fresh fruit, combination (blueberries, raspberries, orange segments, sliced bananas, kiwi, peaches, strawberries or blackberri)
3 tablespoons honey
3 tablespoons granola cereal
Directions
Fill each cone with about 3/4 cup fruit; enough to fill to the rim.
Drizzle with honey.
Sprinkle with granola.
Fruit in Chocolate Dipped Cones:.
Dip rim of each cone into melted chocolate and sprinkle with candy decorations or finely chopped nuts. Fill cone as directed.
Reviews
Most Helpful
this was a nice treat for my kids and i made with blueberries and peaches the kids help me put this together and i like when they can help and it shows them how to make better snack for themselves thans
Wow! This is really great! Messy, but great! I made 2, and just guestimated the amounts. The flavor of the cone, honey, and granola, mixed with warmed fruit (I defrosted frozen tropical fruit blend in the microwave, and then added fresh banana) really adds the WOW factor we look for in 5-star recipes. Recommended in the TYM game by Chef #542159.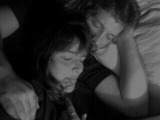 What fun! So much healthier than Ice Cream and just as much fun. Made for the little guy down the street and he loved it as did DH. Made using Orange and Nectarine. Thanks so much such a great idea.