Fruit Ice Cream (Dairy-Free & Raw Food)
jenne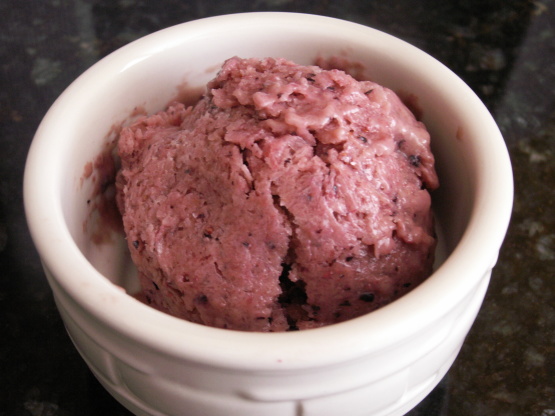 This recipe comes from the internet, & although the original recipe calles for fresh fruit, I've used frozen! Preparation time does not include time needed to freeze the blended ingredients!

Very cool. I must admit that I had doubts, but the consistency is perfect and its not too sweet. Thanks for sharing this recipe!
Place all ingredients in blender or food processor & puree until totally blended.
If desired, add sweetner such as agave nectar, to taste.
Place in freezer-safe bowl with lid & freeze until hard.
Scrape out to serve & enjoy!