3 Reviews
YES! I can say from experience that this gnat trap absolutely WORKS. I had tried the vinegar funnel method before moving on to this one (it was a failure). But with this one, voila, the trap was full in less than an hour. My advice is to not be stingy with the bait- a hunk of an overripe beefsteak tomato or the scooped out inside of a cantaloupe worked perfect. The juicier the better. Thanks Abby Girl, highly recommended.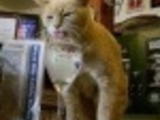 We do have fruit trees and these pests are so aggravating. This is easy and it works. Thanks so much for posting this.
What a brilliant idea - thanks for posting! I have loads of the little blighters in my kitchen just now due to a forgotten tomato - I will give this a try!

Fruit Fly/Gnat Trap