Fruit-Filled Dessert Quesadillas
Food.com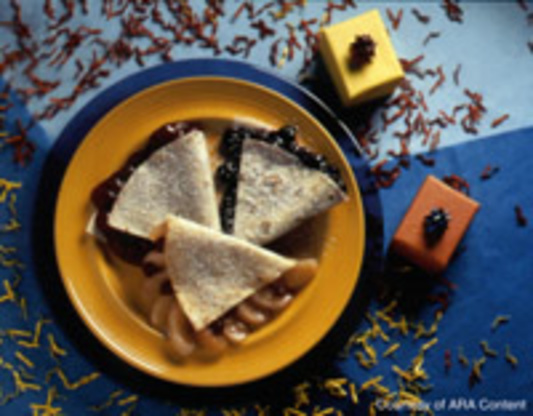 An interesting and easy dessert.

What a great idea Mirjam!! We have a lot of berries in the freezer, so I made a sauce of some raspberries and used them instead of the pie filling, did everything as to the recipe except for cutting it in half for the two of us. Great way to use up last summers' berries!! Thanks for sharing a fun one!! DH had his with a scoop of vanilla ice cream on top!!!
Lightly brush one side of a tortilla with butter.
Spread the tortilla with a thin layer of cream cheese, if desired.
Spread about 1/4 cup pie filling on one-half of the tortilla, then fold the tortilla in half, pressing slightly to seal the edges.
In a large skillet on medium-low heat, cook the tortilla until lightly browned (about 4 min.); turn and brown the other side.
To serve, dust with confectioners' sugar or cinnamon-sugar.
Each quesadilla may be served whole or cut into 3-4 wedges before serving.
Serve hot.