Ms B.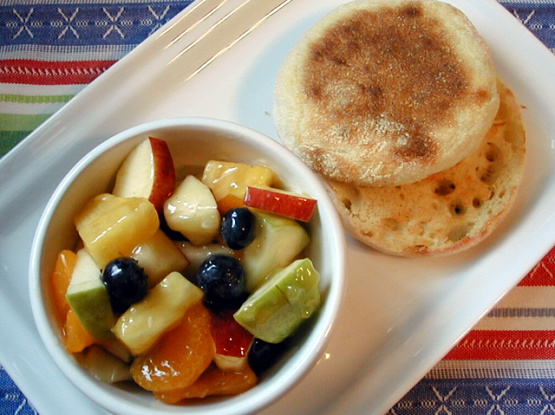 I cut this out of the News & Observer here in Raleigh last spring. Since it uses fresh apples and bananas it a nice way to dress up canned fruit. I have also added grapes, just to add some color. My family really likes this fruit salad.
Drain pineapple RESERVING 3/4 cup juice In a saucepan, combine sugar& cornstarch.
Add pineapple juice, orange juice and lemon juice.
Cook and stir over medium heat until thickened and bubbly.
Cook& stir one minute longer.
Remove from heat: set aside.
In a bowl, combine pineapple chunks, oranges, apples& bananas Pour warm sauce over the fruit: stir gently to coat.
Cover& refrigerate.