WiGal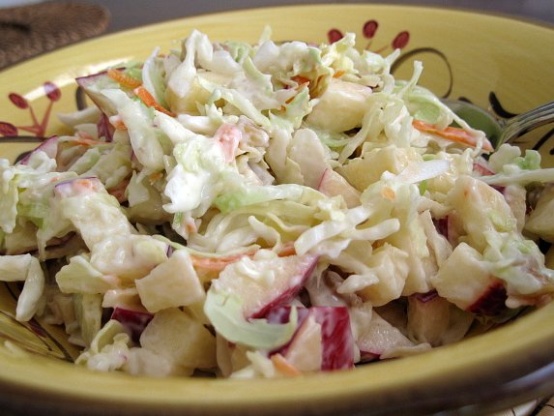 A recipe I did a few years ago and that was very good. When I made it I used raisins instead of walnuts.
In a large bowl, put cabbage, apples and walnuts.
Combine remaining ingredients in a small bowl. Add this dressing to the cabbage mix. Stir to coat well.