Fruit Cocktail Coconut Cake
gailanng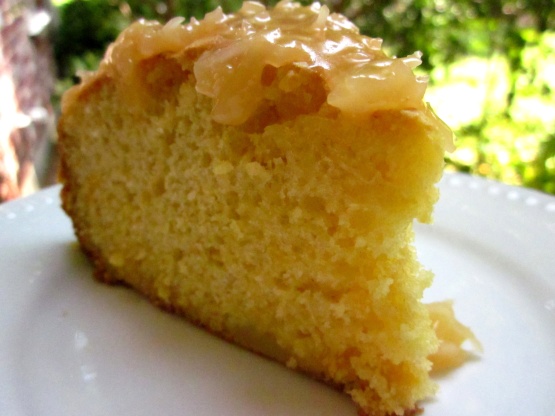 My mother made this all the time when we were growing up. It is very sweet so a little goes a long way. Not a pretty cake but oh so good and easy to prepare. I have frozen this in precut squares and popped in the microwave for a sweet warm treat.
Combine cake mix, fruit cocktail with syrup, 1 cup coconut and eggs in large bowl. Beat at medium speed with electric mixer for 2 minutes.
Pour into greased 13x9 inch baking pan. Sprinkle with brown sugar.
Bake at 325 degrees for 45 minutes or until cake springs back when lightly touched.
In saucepan bring butter, sugar and milk to a boil, boil 2 minutes. Remove from heat, stir in remaining coconut. Spoon over hot cake in pan. Serve warm or cool.