Prep 15 mins
Cook 45 mins

There's always a can of fruit cocktail lurking in your cupboard that no one wants. Here's a good way to put it to use.
Directions
Preheat oven to 350 degrees F.
Grease a 13x9-inch pan.
In a mixing bowl lightly beat the eggs, then stir in the sugar, baking soda, salt and fruit cocktail with juice.
Stir in flour, blending well, then turn into the prepared pan.
Bake for 30- 35 minutes or until cake tester comes out clean.
Leave cake in pan.
To make the icing-------------------->>>.
In a medium saucepan combine sugar, milk and butter and bring to a boil.
Boil for a minute.
Stir in vanilla.
Pour hot syrup over fork poked cake while it is still hot from the oven.
Serve from pan while still warm or cooled.
Reviews
Most Helpful
Wonderful!! This is sweet, moist, tastes great! We loved the topping! This was a very easy recipe to make. I will definitely make this again! Thanks Mirj!!

This was very good and easy to make. It was a nice change to the usual dessert cakes. Very light and refreshing. I served it with a little vanilla ice cream. Thanks for posting it!!!!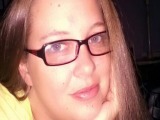 This was something really eye-catching, I was attracted to it's name and tried it today. I added 2 tsps. mango essence, 3/4 tsp. pineapple essence and 1 tsp. banana essence also in addition to the other listed ingredients. Its - A REAL NICE CAKE WITH AN EVEN LOVELIER NAME:) It tastes equally as good as it sounds and has been fun making it. Thank You for sharing it:)