Fruit and Nuts With Cream
Rita1652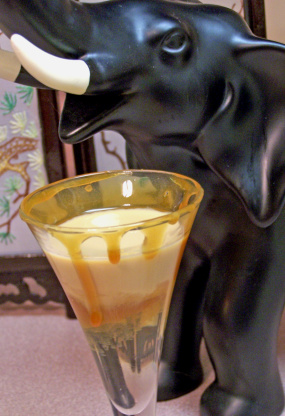 Amarula liqueur is creamy has flavors of caramel which is why I used caramel to drizzle the glass, adding Grand Marnier and Frangelico for the fruit and nut of the drink!

This drink is awesome! I love the flavors of the three ingredients together! The caramel syrup on the rim is an excellent contrast to the alcohol. Anyone who loves Nuts and Berries will love this recipe! Thanks Rita!
Dip the rim of a liqueur glass in caramel syrup.
Layer the ingredients in the order listed.
Using the back of a spoon to pour over each layer will give you good results.