Fruit and Cheese Mini-Snacks
jonesies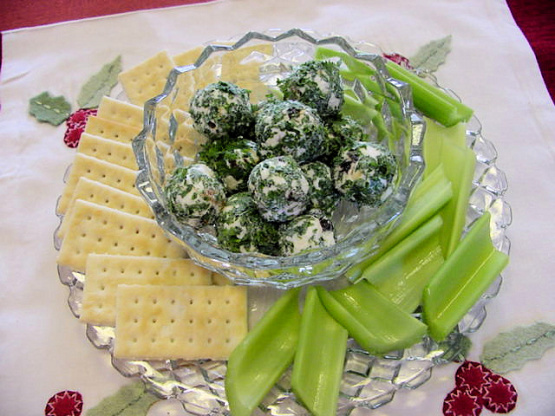 The dried fruit in this snack will satisfy your sweet cravings without a lot of extra calories, while the reduced-calorie cheese helps keep the fat down. Update: I didn't have any low-fat cheddar on hand, so I shook some crumbled blue cheese into the light cream cheese and the outcome was great!
Chop/dice dried fruit to small uniform pieces.
Beat together cheddar cheese, cream cheese and red-pepper seasoning in small bowl until blended, about 1 minute.
Stir in dried fruits with wooden spoon.
Using 1 level measuring tablespoon, form mixture into balls, rolling between palms of your hands.
Roll balls in chopped parsley.
Serve with crackers, veggies, anything you'd like or just pop them into your mouth one by one!
The snacks can be refrigerated for up to 2 weeks in an air-tight container.