Pam-I-Am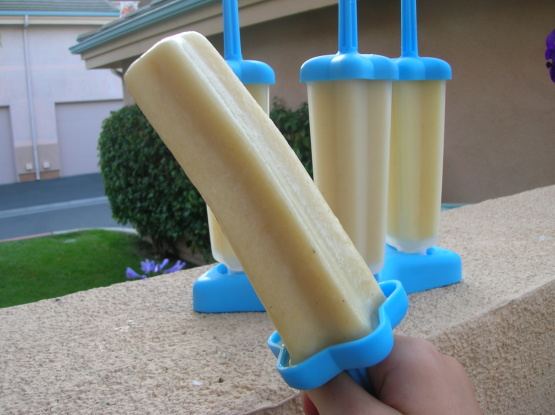 Loved them. Made for Spring PAC 2008. I recently bought some popsicle molds so used those. My youngest loved helping to make these and loved to eat them even more! These were very easy to make and set up nicely. Had never made popsicles before and will be making these again.
Put yogurt in mixing bowl.
Pour orange juice and vanilla on top of yogurt. Stir until well mixed.
Pour mixture into the paper cups until the cups are half full.
Put paper cups in the freezer. Leave in the freezer until the mixture starts to freeze.
Put sticks in the cups for handles. Put back in the freezer and let the pops freeze until hard.
Enjoy.