Frozen Whipped Peanut Butter Cups
David04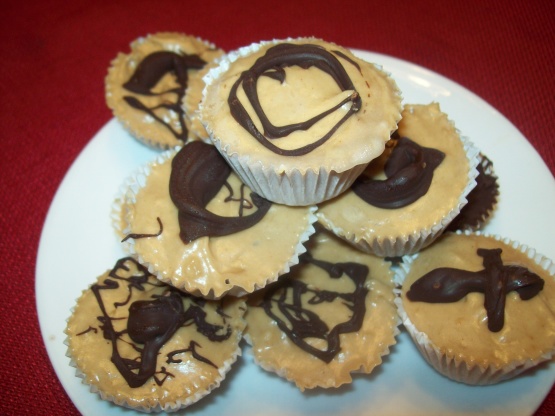 My wife likes them with the chocolate. I always make a couple without for me since I am on a low fat and sugar diet.
8

ounces Cool Whip, Fat Free

6

tablespoons reduced-fat peanut butter

12

ounces semi-sweet chocolate chips
Combine Cool Whip and peanut butter.
Melt Chocolate slowly,on low heat stirring constantly until melted. Be careful not to burn.
Coat cupcake liners with 2/3 of chocolate and place in cupcake tin.
Freeze for two minutes so chocolate is hardened.
Spoon in peanut butter mixture.
Top cups with remaining chocolate.
Freeze.
Optional: Remove chocolate from recipe and serve without chocolate coating.