Frozen Strawberry Lemonade, Two Ways
2Bleu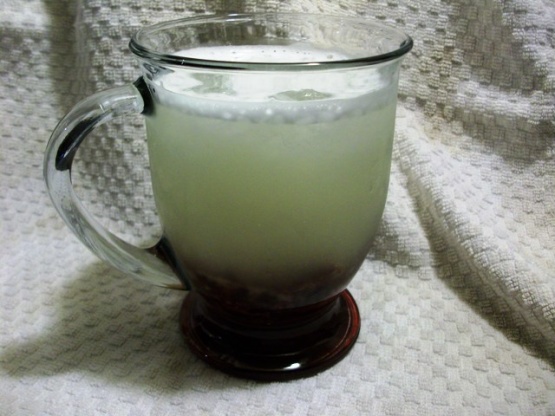 Now that I've come up with a way to make this with no added sugar I'll be making it as soon as I can get the strawberry topping/syrup, YAY!. Plan A makes one large drink and PLAN B will make up to 4. The time given is for Plan A while Plan B will take longer because it uses an ice cream maker for freezing.
PLAN A

16

ounces prepared lemonade (like Country Time powdered drink mix or enough to make it the strength you like best)

2

cups ice cubes

2

tablespoons strawberry ice cream topping

PLAN B

4 1⁄2 cups of chilled lemonade (premade from the store, or 4 1/2 cups of homemade lemonade sweetened with Splenda or sugar)
sugar free strawberry syrup (or not sugar free, your choice) or ice cream topping (or not sugar free, your choice)
PLAN A:.
Prepare the 16 oz's lemonade according to the package directions.
Place all of the lemonade, and 2 cups of ice in a blender.
Blend until the ice is crushed completely.
Place about two tablespoons of strawberry ice cream topping in the bottom of a glass, and then pour frozen lemonade over the strawberry topping.
Enjoy at once.
PLAN B:.
Place lemonade in your 1 1/2 qt ice cream maker and freeze accordingly for 20 minutes.
Place some of the frozen lemonade in the bottom of each glass followed by a good squirt of the strawberry syrup.
Fill glasses with remaining frozen lemonade and enjoy!