Karen..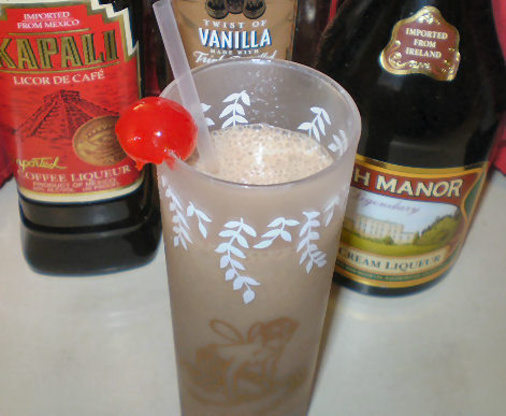 Really yummy 'shake' on a hot day.

Oh my...this is a strong but good one. I think next time I'll need to blend it with some ice along with the ice cream. (Even my husband thought it was too strong!) I liked all the flavors together and I love mudslides when we go out, so I'll definitely make this again...just with added ice or maybe cut back on the vodka a bit. Thanks!
Blend alcohol with ice-cream.
Serve in a frosted Hurricane glass.