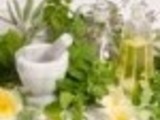 You will want to keep one of these in your freezer for special company;It's so good!
295.73 ml chocolate wafer crumbs
59.14 ml sugar
59.14 ml butter, melted
226.79 g cream cheese, softened
396.89 g condensed milk, sweetened
59.14 ml chocolate syrup
59.14 ml coffee liqueur
473.18 ml whipped cream
Directions
Combine together cookie crumbs with butter and sugar.
Pat evenly on bottom and sides of an 9 inch springform pan.
Cream together cream cheese,milk,chocolate syrup and coffee liqueur.
Fold in whipped cream.
Spread over crust.
Freeze at least 6 hours.
Garnish with chocolate covered coffe beans.
Reviews
Most Helpful
For ZWT 5 the Dining Daredevils This is unbelievable. It just so happens to be Shavuot, a Jewish holiday, and dairy is typically served on this particular holiday so making this cheesecake was a no brainer for me. It is to die for!
Ohhhh delish! I really loved this one. Its very rich though so just a small sliver of a piece for me.
Very easy and soooo rich! I made this a few days ahead of serving and it was fine when I pulled it out of the freezer. I elected to garnish with chocolate curls rather than the coffee beans. Thank you for sharing your recipe!