Frozen Lite Chocolate Cheesecake
2Bleu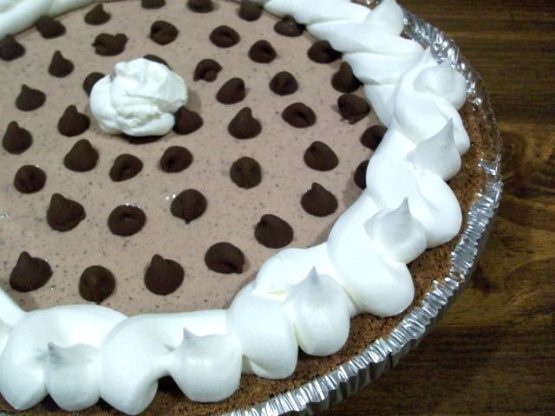 I love anything chocolate!! This cheesecake is creamy and absolutely delicious! Also delicious with the Mocha variation. Enjoy! Please NOTE: Plan ahead! This requires at least 6 hours in the freezer! If you like this, you should try Lite Frozen Strawberry Cheesecake

Just finished off my first piece of this wonderful frozen chocolate pie! It was so easy to make too---loved it! The only change I made was not using FF cream cheese (I had the Neufchatel on hand). Next time, I will try the strawberry version, but I have a feeling that the chocolate will win out (it usually does in this house!) thanks for posting.
Heat syrup and half and half in a microwave-safe container for 1 minute. Stir in chocolate chips and heat for 30 seconds; stir until smooth and well blended. Pour mixture into blender or food processor; add cocoa, sucralose, sugar, cream cheese and vanilla.
Blend on medium speed in blender until very smooth. Add whipped topping and mix until uniformly blended.
Pour into crust. Cover and freeze for at least 6 hours. Remove from freezer and thaw for 15 to 30 minutes before serving. Garnish with additional whipped toopping and cocoa, if desired.
For a Mocha Pie, stir 2 teaspoons instant coffee granules into the syrup mixture before it is microwaved.