Barb G.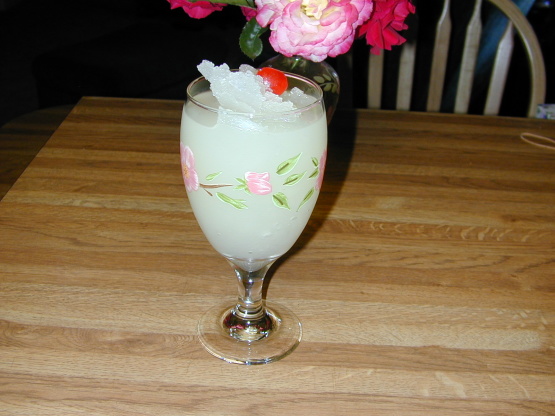 A tasty treat on a hot summer day! Make sure your blender can handle this recipe -- it can be made in 2 batches if needed.
Pretty darn close to Del's lemonade! Added an extra cup of ice and some lemon zest. Ever since I moved to NH from RI, it is hard to come by good frozen lemonade. This definitely cured my fix. Whatever you do, don't cheap out on lemon concentrate. It does not give the same fresh taste!
In a blender or smoothie machine, process the lemon juice and sugar for approximately 30 seconds to blend well. Add 2 cups of water and half the ice and blend, crushing the ice. Add the remaining ice and water. Blend on high speed until the mixture resembles a frozen delight!
Divide among 6 glasses and top each glass with a cherry.